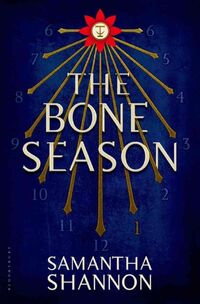 Hey there!!
We are creating a "10 Fan Facts About The Bone Season" list for readers who are about to read The Mime Order (book) and need a quick refresher.
Help us build a list of 10 things you NEED to know about the book before reading The Mime Order. From details about Paige Mahoney to the Rephaim to the Syndicate...we want it all!
SUBMIT your comments below and we will create the list of Fan Facts on Tuesday, February 24.
Ad blocker interference detected!
Wikia is a free-to-use site that makes money from advertising. We have a modified experience for viewers using ad blockers

Wikia is not accessible if you've made further modifications. Remove the custom ad blocker rule(s) and the page will load as expected.