Samantha Shannon went back to her old school this week to inspire future authors with her broad success story. She met students in year 7 and year 8 at the Bishop Ramsey Church of England school in Hume Way, Ruislip. She only left the school in 2010 so most of her old teachers are still there.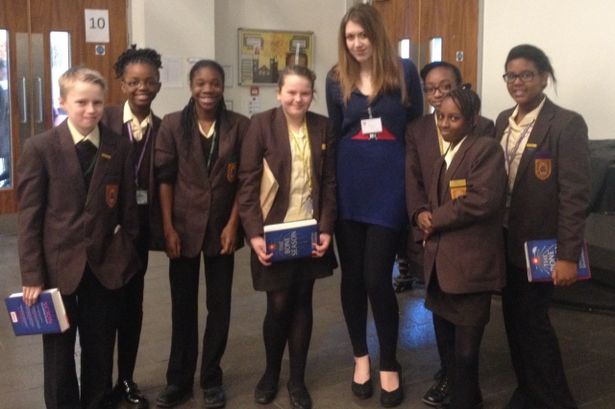 ---
---
Ad blocker interference detected!
Wikia is a free-to-use site that makes money from advertising. We have a modified experience for viewers using ad blockers

Wikia is not accessible if you've made further modifications. Remove the custom ad blocker rule(s) and the page will load as expected.