Hey there The Bone Season fans!
A small update for those of you who can't WAIT for the second Bone Season book to come out (like us)...Samantha Shannon posted this photo on her tumblr today.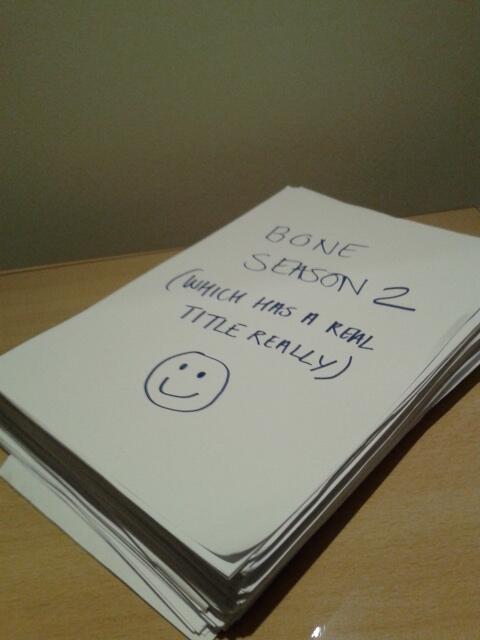 Are you going to read the second book when it comes out?
---
---
Ad blocker interference detected!
Wikia is a free-to-use site that makes money from advertising. We have a modified experience for viewers using ad blockers

Wikia is not accessible if you've made further modifications. Remove the custom ad blocker rule(s) and the page will load as expected.